NOONBARRA WORKING KELPIE STUD
FUTURA NED X NOONBARRA SARAH
6 red & tan pups. Born: 20th August 2001
This was a slightly difficult mating to set up. We had Sarah's blood tested in Sydney for her progesterone level and then at the right time we travelled 2 days and 1600 kilometres to mate Sarah to Ned. With Vet fees, sire service fees, petrol costs, motel accommodation and time, it turned out a fairly costly mating for us but we think it was well worth it.
Ned is an exceptional dog with a wonderful outgoing personality. He has won Yard Sheepdog Trials as well as Arena 3 sheep Trials. He has a high level of natural ability and seems to be capable of any task asked and is a good companion dog.
Noonbarra Sarah is one of our very best females and because of her ability to calm down wild livestock and keep calm, she is a huge asset to our Stud. She is faithful and quiet and easy going and likes to be close to us. This mating was done especially to keep a puppy in the Noonbarra Stud for the future. These are big puppies with very pretty markings.
---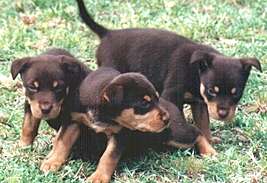 These photos were taken when the pups were just 5 weeks old and still have their puppy coats and are not fully developed yet and will change a little. They are just starting to form their personality and explore.
TWO OF SARAH'S PUPS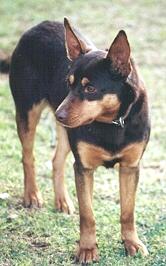 The Mother
Noonbarra Sarah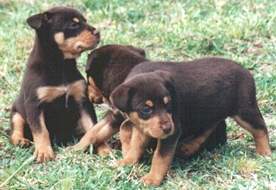 The pups at this young age still take comfort in being close to each other.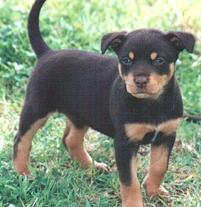 Brave enough to explore on his own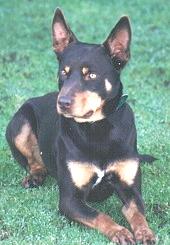 The Father
Futura Ned
---