NOONBARRA KELPIES
---
CASTERTON
KELPIE FESTIVAL
The Kelpie Festival is held each year in the western Victorian town of Casterton. This is the area where the very first Kelpie was born - Gleeson's Kelpie. Kelpie was born on Warrock Station just to the north of the town cir. 1870. The town celebrates this event each year and holds the Kelpie Muster which includes the Kelpie Festival, a Working Dog Auction and a Sheepdog training school.
STEPHEN BILSON TRAVELLED DOWN TO THE FESTIVAL IN 2002 AND TOOK THESE PHOTOS.
---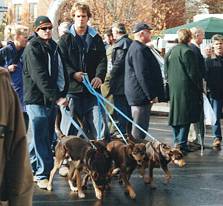 EVERYONE BRINGS THEIR KELPIE MATES FOR THE FUN
---
The Kelpie Festival is something all Kelpie lovers should try to attend. The town gives a great welcome and hundreds of people work very hard to bring everything together and ensure that visitors have a good time.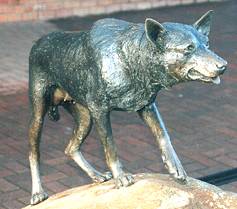 THE STATUE OF GLEESONS KELPIE IN HENTY STREET CASTERTON
---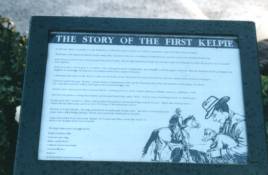 SIGN NEAR TOWN HALL AT CASTERTON
---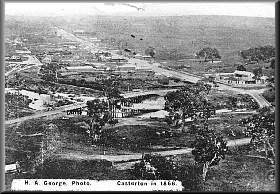 CASTERTON 1868 (AROUND THE TIME GLEESONS KELPIE WAS BORN)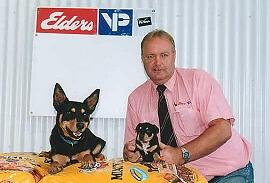 ELDERS VP SPONSORS OF THE KELPIE FESTIVAL
---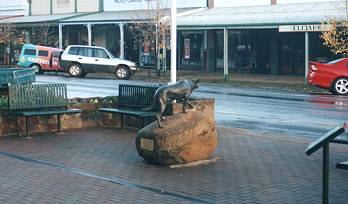 HENTY STREET. CASTERTON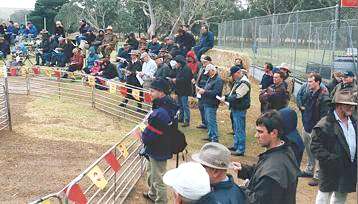 SPECTATORS WATCH THE DEMONSTRATIONS FOR THE WORKING DOG AUCTION
Sponsored by Elders VP

THE THREE DAYS OF THE KELPIE MUSTER IS A GREAT GET-TOGETHER FOR KELPIE OWNERS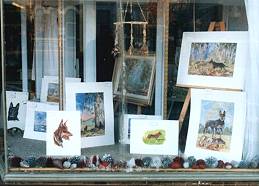 MANY OF THE CASTERTON STORES HAVE A KELPIE THEME AND THE WHOLE TOWN GETS BEHIND THE KELPIE MUSTER LONG WEEKEND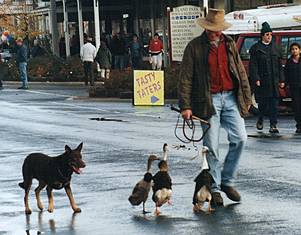 PART OF THE KELPIE FESTIVAL STREET PARADE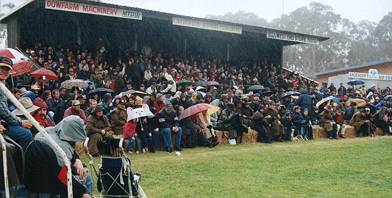 THE WORKING DOG AUCTION ON A RAINY SUNDAY 2002
TOP PRICE $3300
ROTARY ORGANISATION CELEBRATE THEIR SERVICE IN CASTERON SINCE 1947 WITH A SIGN AS YOU DRIVE INTO THE TOWN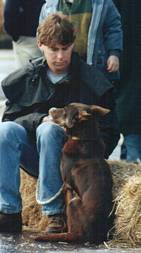 KELPIE MATES DURING THE KELPIE FESTIVAL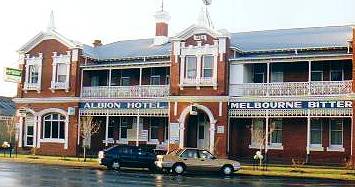 The Accomodation in Caterton was much better than I expected.
---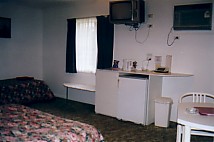 The rooms at the Albion Motel (rear of hotel) were very clean and well set out.
---
---